Want to increase your proficiency in a language for better job opportunities or to apply to universities? Then, a Language Test Preparation Course is definitely your choice! There are language proficiency exams for almost every language. Which one is the appropiate for you?
Universities, Institutions and Ministries worldwide offer a wide range of recognized tests. Some tests work as an admission requirement to study in a foreign University, while some other tests will certify your basic, intermediate or advanced level of a foreign language, if you are applying to a job.
To make up your mind, here you can find a complete guide through the most important Language Proficiency Tests.
TOEFL (Test of English as a Foreign Language) for English language students interested in studying in the United States. TOEFL qualifies the use and understanding of academic North-American English. Its validity lasts two years and it is an important document to have if you want to study in United States or Canada.
IELTS (International English Language Testing System). IELTS is the exam for English language students interested in studying in British Commonwealth countries: United Kingdom, Australia, Canada and New Zealand.
Cambridge ESOL (English for Speakers of Other Languages). Cambridge ESOL is part of the University of Cambridge Local Examinations. Cambridge exams cover general English. academic Englis, business English and English for young learners. It has different levels: Cambridge English Preliminary (PET), Cambridge English First (FCE), Cambridge English Advanced (CAE), Cambridge English Proficiency (CPE)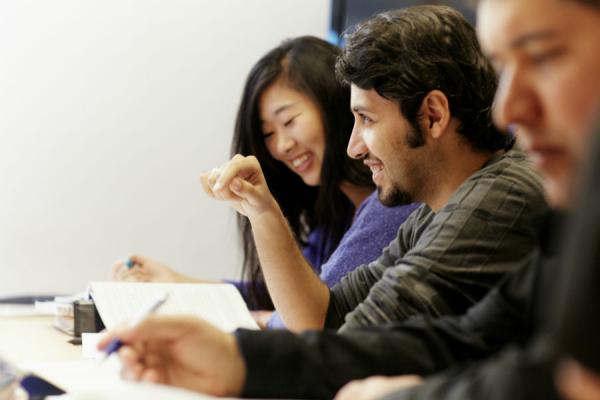 DELF (Diplôme d' Études en Langue Française) This diploma is for French language students and it has four different exams: A1, A2, B1 y B2. If you plan to study at a French university, take into account that you must have at least DELF B2.
DALF (Diplôme Approfondi de Langue Française). DALF has two exams: C1 and C2, both of them represent an advanced level of French recognized by the French government.
TestDaF ( (Test für Deutsch als Fremdsprache). If you want to study or work in Germany, this is your exam. DAF certificates and advanced level of German and it is accepted by all German university. There are only six dates (the same in all the world) to give this exam.
CELI (Certificato di Conoscenza) for Italian language student. Offered by the Università per Stranieri di Perugia, CELI is accepted as an official qualification by the Italian Ministry of Education and the Italian Ministry of Foreign Affairs. It is required to enter a university or a higher education institution in Italy.
CILS (Certificazione di Italiano come Lingua Straniera) is a qualification offered by the Foreigners University of Siena. It recognizes various levels of Italian. The certificate is recognized by the Italian Ministry of Foreign Affairs.
DELE (Diploma de Español como Lengua Extranjera). Issued and recognized by the Ministry of Education, Culture and Sport of Spain, DELE has different levels: A, A2, B1, B2, C1, C2. DELE exams are organized by Instituto Cervantes.
The LanguageBookings.com Team